Temagami area is a haven for outdoor enthusiasts.
This area is legendary for its canoeing, back country hiking, camping and fishing. Surrounded by crown land and located on the shores of Lake Temagami, our resort offers endless outdoor opportunities with every changing season.
Enjoy our warm and charming accommodations along with our newly renovated, fully licensed restaurant to make your stay with us complete.
SUMMER
---

FISHING AND BOATING
Lake Temagami is a vast body of water that extends almost 50 km from north to south and about 35 km from east to west with approximately 1259 islands. Here at Temagami Shores Inn and Resort we host a large docking system to house up to 22 boats. Lake Temagami is extremely deep (120m) with Lake Trout, Whitefish, Walleye, Smallmouth Bass and Northern Pike all abundant! With so much water to fish (and so little time to do it) your fishing days will be full of unspoiled shorelines of glacier scoured rock and majestic white pines. Endless days of boating are ahead of you to venture the entire lake. Rentals of houseboats and smaller motorized craft are also available locally at reasonable rates.

CANOEING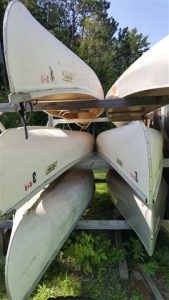 Lake Temagami and area is a world renowned canoeing destination.
Venture out right from our door to over 2000 km of interconnecting canoe routes.
Here at Temagami Shores we offer free daily use of our canoes to our guests during their stay with us.

HUNTING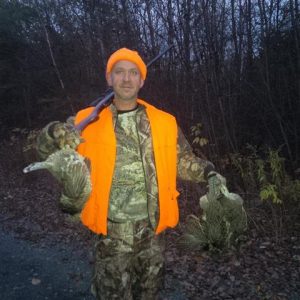 Many small game hunters join us in the fall season.
We offer a variety of accommodations to meet all your needs including cabins and suites with full kitchens and living areas for your group to gather.

HIKING TRAILS AND WHITE BEAR FOREST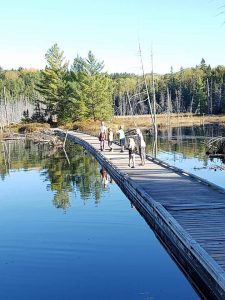 Right from Temagami Shores door step are local trails into and through Point Finlayson Provincial Park.
One of the most accessible stands of old growth pine is found in the White Bear Forest located within minutes of the town of Temagami. It was declared a conservation reserve by the Ministry of Natural Resources in June 1996.
The forest is named after the White Bear Family (or Wabimakwa in the Ojibway language) who used this land for their traditional hunting grounds. Archaeological carbon-dated evidence proves that these trail systems were used approximately 6000 years ago.
These spectacular trails range in levels of difficulty and length and are just one of Temagami's many trail systems.

FIRE TOWER AND CARIBOU MOUNTAIN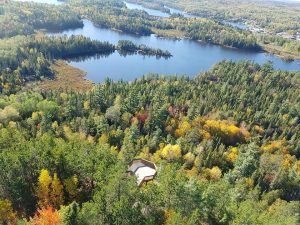 The 100′ high Temagami Fire Tower stands on the summit of Caribou Mountain, 400′ above the town and 1300′ above sea level. It is just over one kilometer from our location.
The cupola at the top of the tower commands a view in excess of 40 kilometers, overlooking Finlayson Provincial Park, the White Bear Forest with its stands of old growth pine and the town's Portage Bay with its float plane base and water traffic.
Remnants of the historic Ferguson Highway and the sites of old mining and logging operations can also be identified.

OTHER ACTIVITIES
SCENIC FLIGHTS  Offered by our local Lakeland Airways at 705-569-3455 or www.lakelandthreebuoys.com these scenic flights are exceptional.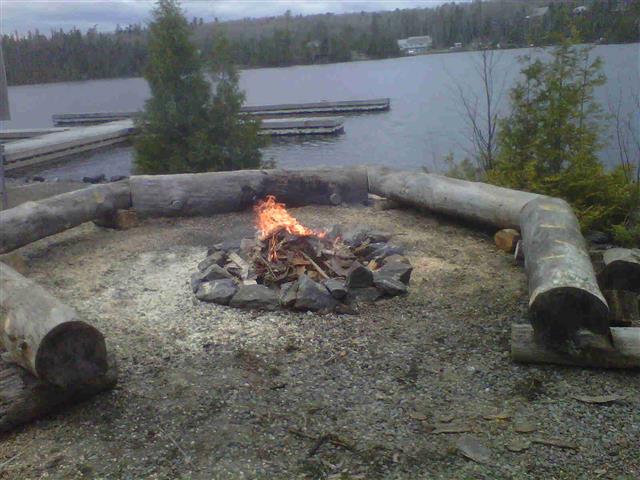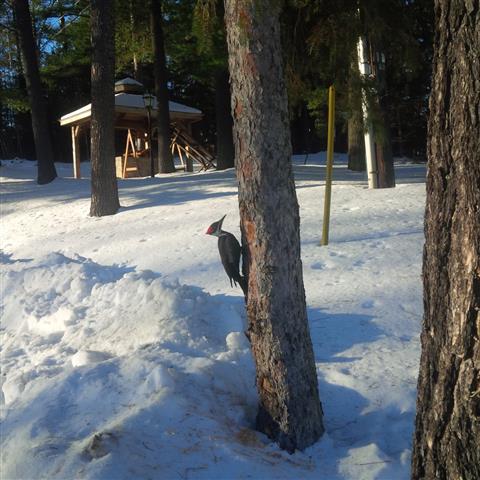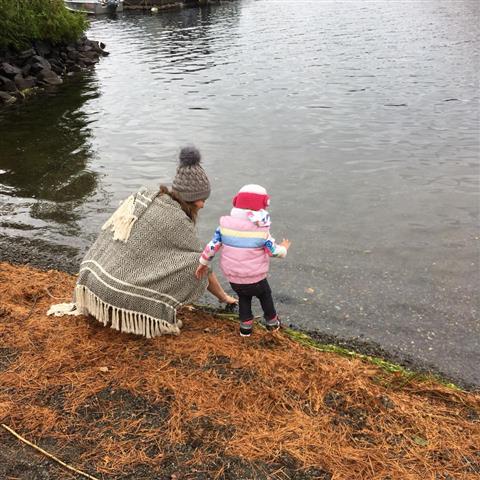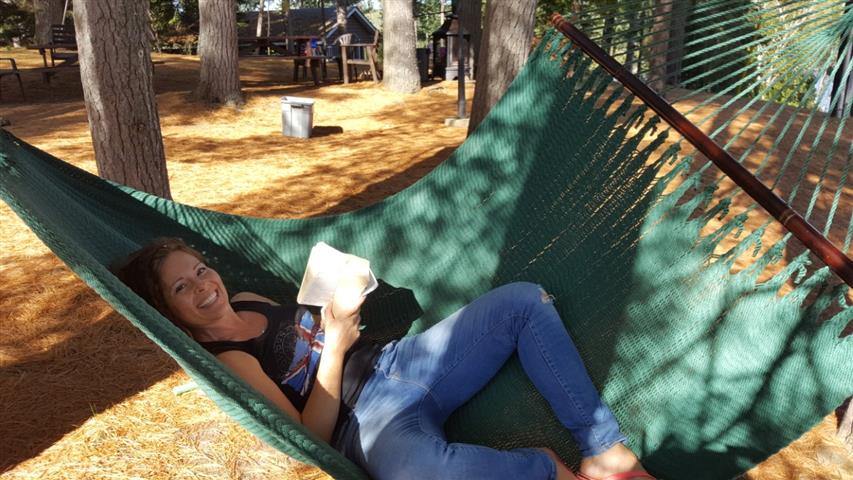 Phone
866-866-7733 / 705-569-3200
Location
6612 Hwy #11 N.,
Temagami, ON P0H 2H0